Active Database Software News
FlySpeed SQL Query
January 20, 2022
The Professional version can import data to your database!
We're excited to announce the Professional version of FlySpeed SQL Query!
The new version can get tabular data from the clipboard and CSV files and load it to the current data view if it is editable.
You can define the input data formats, map the input data columns to fields of your database objects or fill them with constants, tune the data fixation options and get a comprehensive report about the process and its result.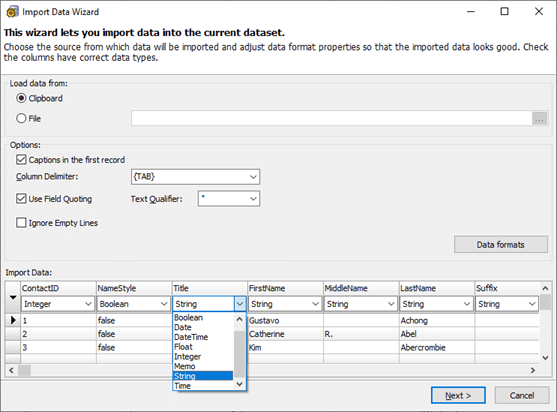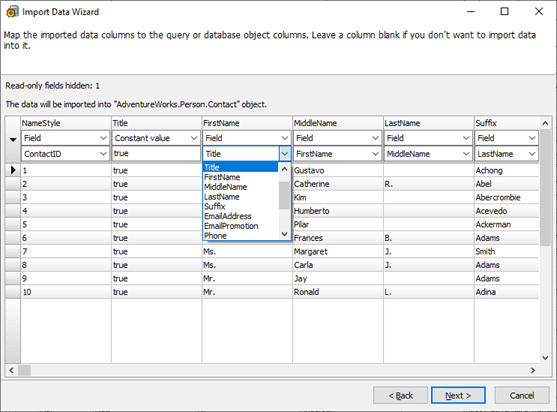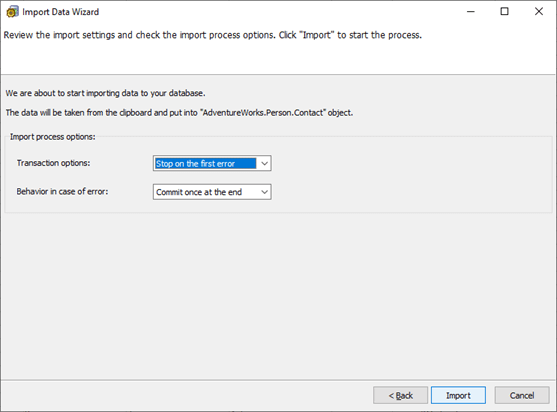 You can upgrade to the Professional version by clicking on the Import button on the Grid View toolbar and getting right to the prolongation and upgrade options page for your license. If you already paid for the upgrade, use the same dialog to re-activate the tool straight away.
In the upcoming minor versions we plan to add:
The ability to update data in existing records.
The ability to load data from Excel (*.xslx) files.
Data export to JSON and SQL Script.
Feel free to share your feedback with us. We are eager to hear all of your suggestions, ideas, and bug reports!
Author: Sergey Smagin at ActiveDBSoft.
» Back to FlySpeed SQL Query news
Comments by Disqus: