FlySpeed SQL Query
Screenshots
Easy data filtration and ability to lookup for data in referenced tables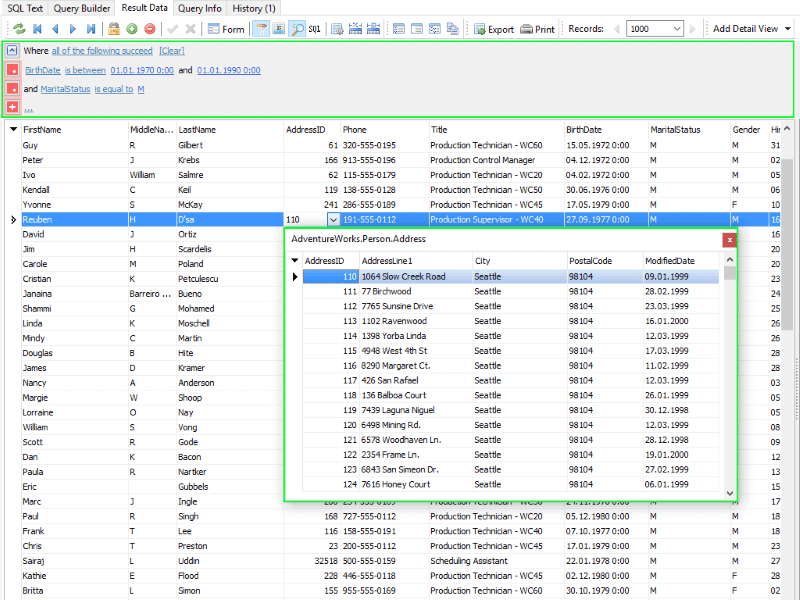 FlySpeed SQL Query has full-fledged data grid view to peak your productivity while working with data. If your database has foreign key relationships, you can lookup the referenced data to choose the right value without opening a separate window for it.
Applying filters to data is easy with the handy criteria builder control, using keyboard shortcuts (Ctrl+Q), and popup menus.
More screenshots
Have some questions or suggestions? Need assistance? Click the feedback tab on the left!